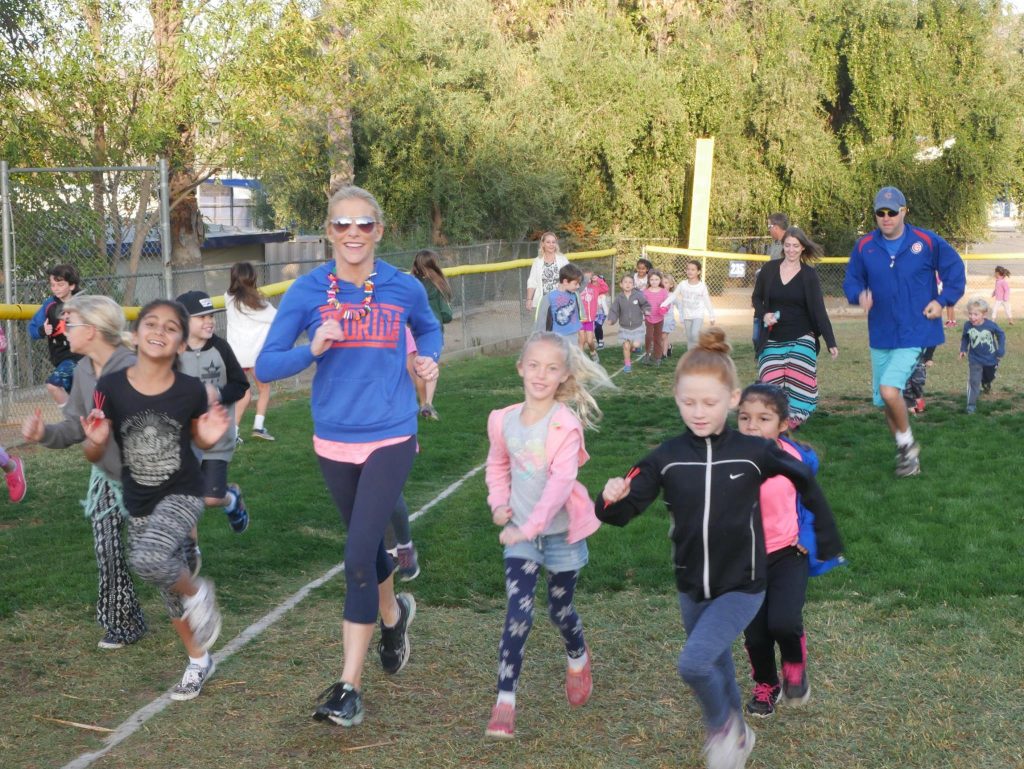 Launching the Morning Mile at your favorite school is one of the greatest things you can do for the health of its students as well their ability to focus, behave and learn. The Morning Mile® has been successfully implemented in over 250 schools and camps throughout the United States, Canada, Cayman Islands and Japan at every age level. Preschools, elementary, middle and high schools all enjoy success with this easy-to-run program, and we're confident your school will enjoy great benefits too!

Principals, teachers and parents rave about the benefits of implementing this daily before-school walking/running program. They say:
Kids arrive early to participate, so tardies have decreased.
Expending youthful energy during the Morning Mile before the school day begins, allows students to arrive at class calm, focused and ready to learn.
Significant improvement in behavior has been observed in students who run before class.
Enthusiasm for school in general has increased, since children are so excited about this program.
Quality changes in body weight have been noticed in many students
Some students have reportedly been taken off of medicines for ADHD.
Parents note a rise in their children's self esteem.
Parents also observe a new interest in healthy eating habits (even though we're not preaching about eating at all!)
Students enjoy the quality social time with friends before school and ability to earn rewards.
Student athletes improve at their sport because of increased endurance.
Children dropped off early have something productive to do.
Once you notify us of your interest in The Morning Mile®, we will contact you and work together to get your school a sponsor.  Please read our Frequently Asked Questions page, so you're informed and properly excited about the program when we chat.  The process is fairly simple and usually goes quickly. We look forward to getting your kids moving in the mornings!
Sadly – our plugin form isn't working. To start the process of getting a Morning Mile program started at your favorite school, please send an email to Fitzness@aol with your:
Name
Role at School (parent, teacher, principal)
School name
City/State
Email
Cell phone: