Articles by: Brandie Sheehan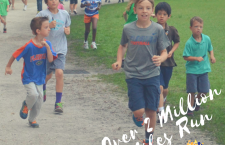 Let's get more kids moving in the mornings with The Morning Mile!
Read more ›

Check out a few of our testimonials from the 2015-2016 school year! "I firmly believe, as a parent and teacher, that The Morning Mile is beneficial inside and outside of the classroom. I have seen […]
Read more ›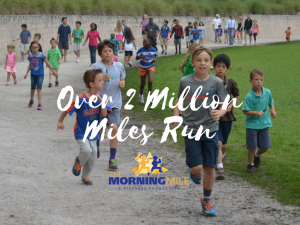 In Spring 2016, The Morning Mile celebrated 2 Million miles run! The Morning Mile is so thrilled that Morning Milers have accomplished such amazing feats, and we can not wait for many, many more miles to come!
Read more ›