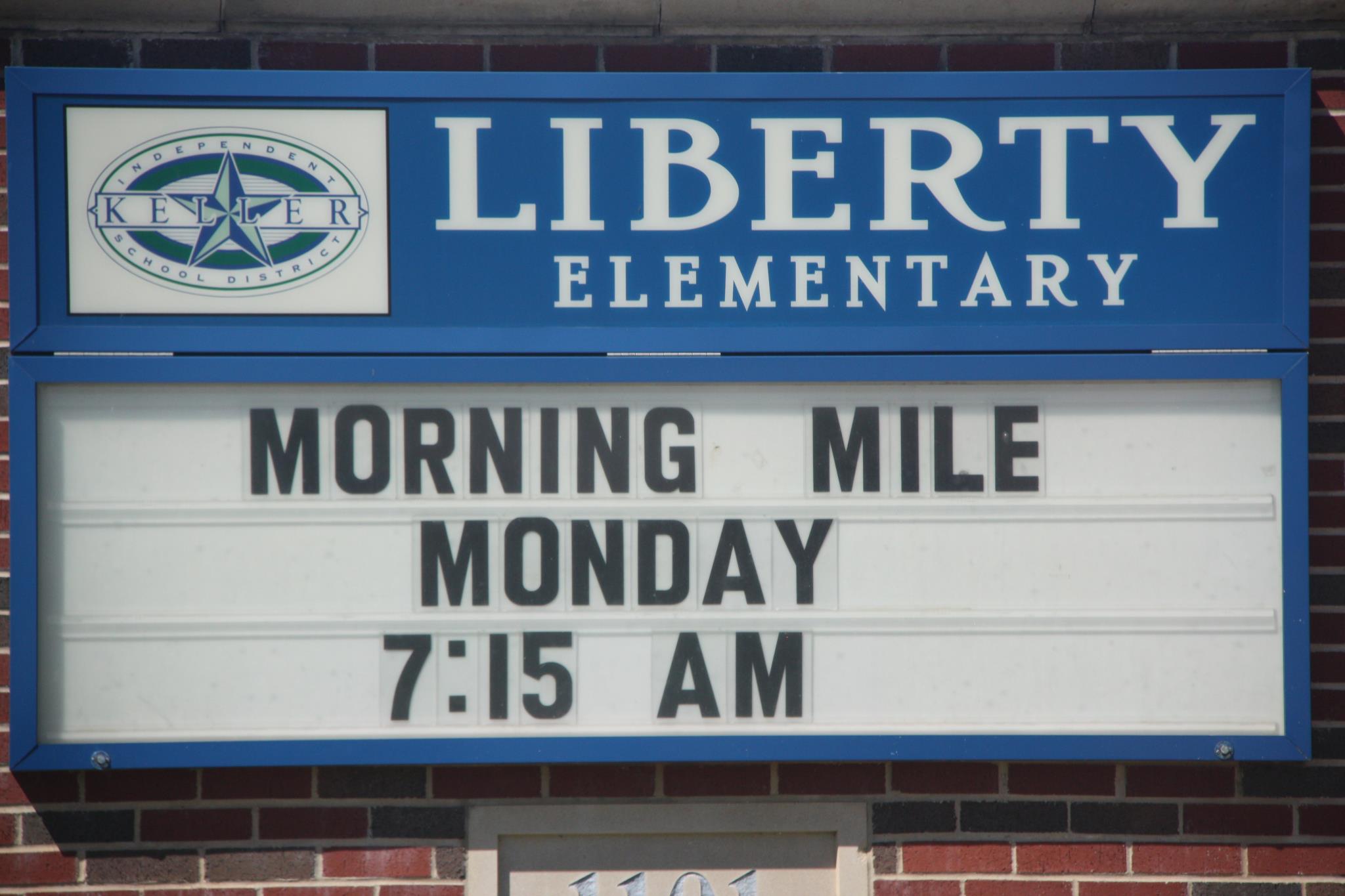 Liberty Elementary in the Keller School District in Texas launched their Morning Mile program this Monday, September 19th, and has already enjoyed incredible success. Within three short days, Liberty students have run 629.75 miles! Incredible right? Great proof that the Morning Mile's tried and true formula works every time. Liberty's Morning Mile coordinator, Kari Friedauer, has offered up daily fun facts about her program.
81 students ran on day one.
121 students ran on day two.
Liberty's Principal, Janet Travis, and many parents have joined in to walk and run too!
Several students completed five miles within the first two days, which means they've already earned their Morning Mile reward necklaces and one sneaker charm.
629.75 miles (2,519 laps)
They've had not ONE complaint, but lot of positive words of excitement by students, parents and teachers alike.
Congratulations to everyone at Liberty Elementary School. We're so proud of each and every one of you. It's going to be a great year!