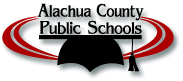 This year, Alachua County school children have accomplished something extremely exciting. Normally my elation comes at the hand of great academic achievement, but we've got something else to brag about now and that "thing" is a whopping 40,000 miles run by many of our elementary school students. The Morning Mile is a program introduced by a Florida-based company called Fitzness International, which has allowed our students to begin each day running or walking with friends. It's thrilling to know that thousands of our youngest students are completing one to three miles each day before school begins.
Our budget only allows for students to participate in P.E. classes once a week, but the Morning Mile takes place every morning without one extra dollar of burden to our budget. In a fast food/video game happy society, it's inspiring to see so many little legs and happy faces running for fun and fitness each morning.  Fitzness International worked with AvMed Health Plans to ensure students could enjoy some tangible rewards as well. In this Morning Mile Starter Kit they provide, every school is given a beautiful portable stereo to play while the kids are running as well as a wonderful system of rewards. Students are awarded with colorful sneaker charms each time they complete five miles and many even earn a "100" charm after completing 100 miles. Wow! The Starter Kit includes chain necklaces and data collection tools as well.
The Alachua County School Board has a strong focus on academics. Thankfully, the Morning Mile program compliments our goal for higher education perfectly. Healthy bodies breed healthy minds. Students who participate in this magnificent Morning Mile program are much more ready and willing to sit still and learn once class has begun. Attitudes have improved and children are truly taking pride in what they've accomplished out on those fields. We're extremely proud that 11 public elementary schools in our county have adopted this program, as have six private schools.  I am in full support of this program locally and hope other counties will follow suit. The Morning Mile fitness program can only make a positive impact!