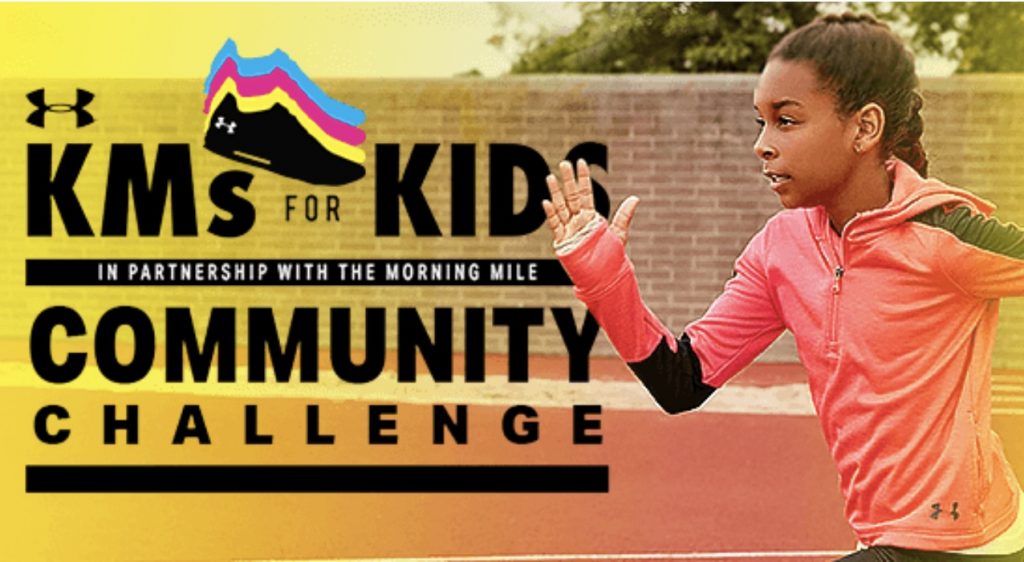 Huge news! Under Armour has generously committed to donate 50 Morning Mile programs in the Fall of 2018 in the following areas:
San Diego, California
Broward County, Florida
Nashville, TN
Portland, OR
Chicago, Illinois
Just published by Under Armour's MapMyRun
Welcome to The KMs for Kids Challenge!
You now have the power to help out a great cause with your Under Armour connected footwear!
Beginning May 4, tracking workouts in your shoes contributes to a community total number of kilometers benefitting The Morning Mile, a non-profit organization that helps elementary school kids incorporate physical activity into their morning routine.
If the connected footwear community total reaches 100,000 km, Under Armour will sponsor launching The Morning Mile at 50 new schools.
Because you've connected your shoes to the app, you're all set to start contributing to this challenge! All you have to do now is get out there and rack up those kilometers!
Thank You!
Be a part of the community. #WeWill